ANSWER:
To be able to download
UPLAY+ games
onto your system, you need to add them to the
My Games 
section of your Uplay library. You can do this via the Ubisoft Store or the Uplay application.

Ubisoft Store
To add a game to your Uplay library from the
Ubisoft Store
, head to the 
UPLAY+
tab.
Click on Add to library after highlighting the game tile.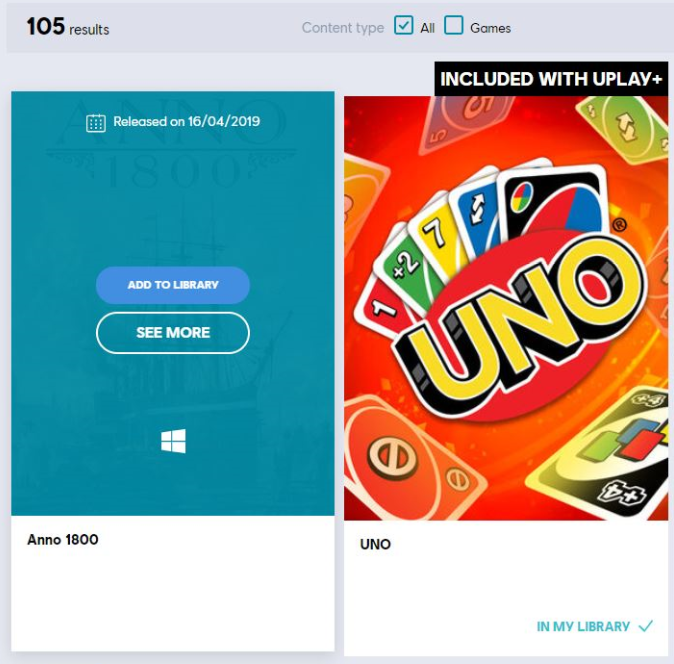 Once you have added the game, you should be able to
install it
. 
Uplay

To access your UPLAY+ library from the Uplay application, navigate to the Store tab and then click on UPLAY+.

On this new page, click on Activate game after highlighting the tile of a game.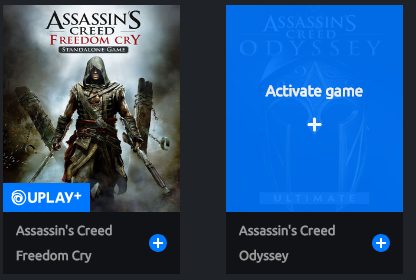 Have a look at our 
UPLAY+ section
 if you have any other questions about this service. 
Should you have any other questions, do not hesitate to 
contact us
!