ANSWER:
If you do not have your Recovery Codes, contact us here.  
If you have your Recovery Codes, you can use each code 
once
 as a replacement for your authenticator code.  You will need to log in.  To do so, pick one of your six Recovery Codes and enter that code when it asks for your Authenticator code.  To continue, follow these steps: 
1) You can deactivate 2FA by clicking this 
link
 or by clicking the "Manage" button in the Uplay PC client under Account Information.

2) Once you have logged in, select "Deactivate Two-Step Verification".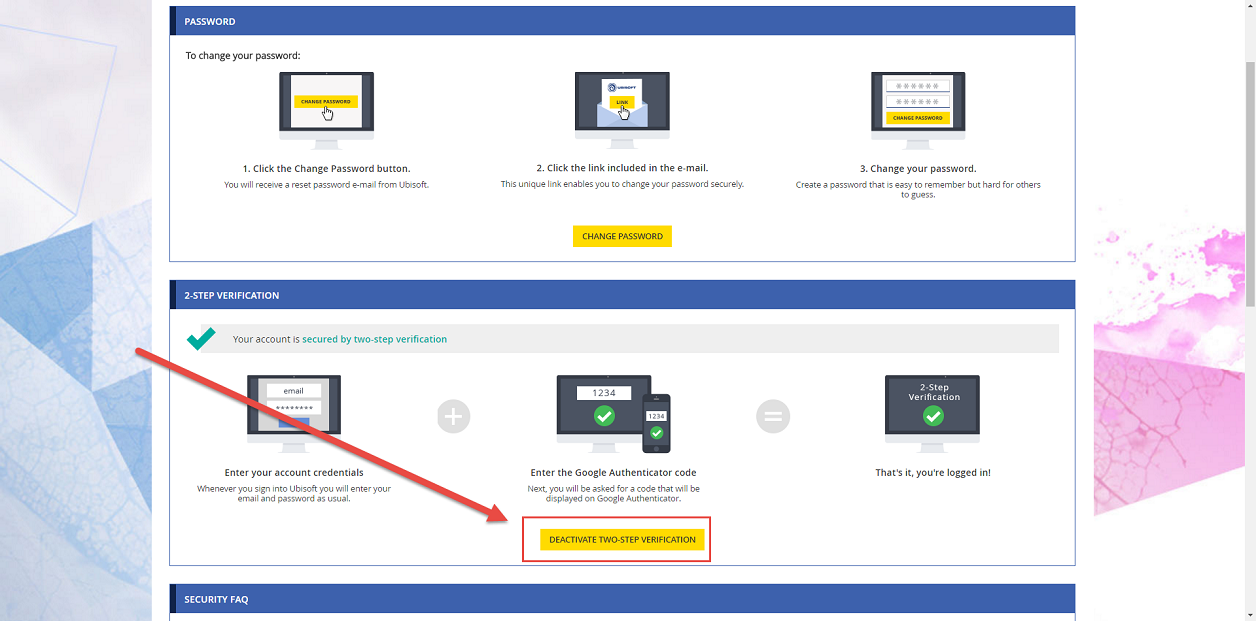 3) You will be asked to confirm if you wish to disable 2-Step Verification. Select Yes.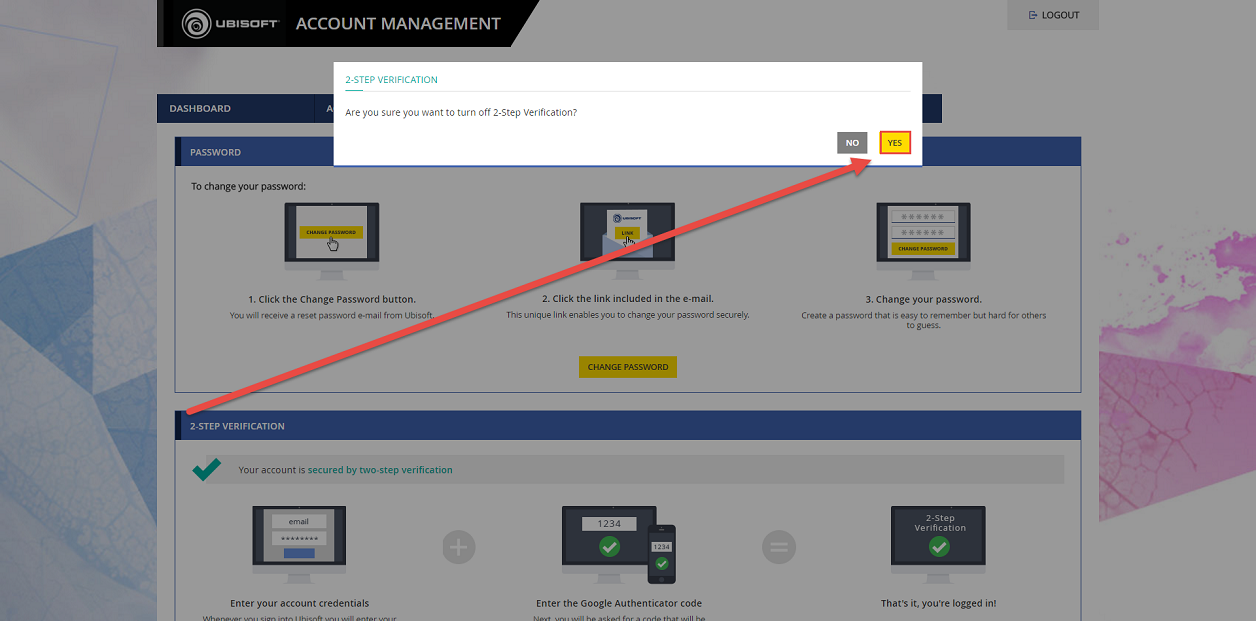 4) Your account will now no longer have 2-Step Verification on it.
If you have further questions about 2FA, you can view our 2FA FAQ
here.